Why travel with Open Doors Morocco over other organizations?  Find out how we go about tourism a little differently than the norm.
1. Our Tours are led by local hosts.
Our hosts are far more than guides or drivers. They know their country best, and they love sharing it with our foreign guests. Our guests get to discover places that only the locals know.  Our hosts speak English, Spanish, French, Arabic, and local dialects.
2.  We introduce our guests to the unique place of Morocco.
Our guests come to recognize that their travels have brought them to a place that – in its unique mix of people, culture, history, geography, and economy – is distinct from the place they call "home."
3.  We offer various levels of accommodations.
We pick accommodations that reflect the character of the places you visit. We choose accommodations such as Riads, small rural hotels, and intimate guests houses.   For those who like to be a little more hands-on with the culture, we have trusted connections throughout the country for home stays with Moroccan families.  We offer both Berber and Bedouin experiences for those who want to experience life in a very different culture from home.  Luxury accommodations are also among the options.
4.  We value our Moroccan colleagues.
We believe in fairly paying our hosts for their knowledge and expertise, and they love hosting visitors to their homeland.   Our hosts ensure that their guests visit authentic, local establishments complete with Moroccan atmosphere and cultural intrigue.  We provide unique tours including Bedouin and Berber cultural experiences, camping in the Sahara, camel trekking, off-road explorations, voluntourism opportunities, culinary adventures, and more.   In summary, we offer experiences that are unique and set apart from the rest.
Find out more about our Fair Wages camp that's under construction in the Moroccan Sahara.
5.  We support family-owned and local businesses.
We revitalize local communities in Morocco by utilizing local suppliers and cooperatives that behave responsibly rather than visiting the typical souvenir shops found alongside many vacation hotspots.  For those guests desiring to mix "giving back" with "getting away," we offer a variety of sustainable opportunities for voluntourism. In addition, a portion of our profits go back into the local communities because that is where our heart is.
6.  Our adventures are customized.
Looking for something low key?  Or perhaps, energized and fast paced?  Interested in a family adventure with young kids?  We customize all tours based on the uniqueness of our guests.  If you know you want to go to Morocco, but not sure what to request, consider completing our Pre-Trip Questionnaire. Already have an idea of what you'd like to do?  Contact us for more information.
7.  Our tours are private.
Your host drives a comfortable 4×4 with air-conditioning and heat, depending on the season. We pick you up at the airport and get you where you need to go.  Your accommodations are private, including tents in the desert.  We offer a level of flexibility and spontaneity.  Maybe you fell in love with the kasbah where you stayed last night.  It's usually not a problem to add another night.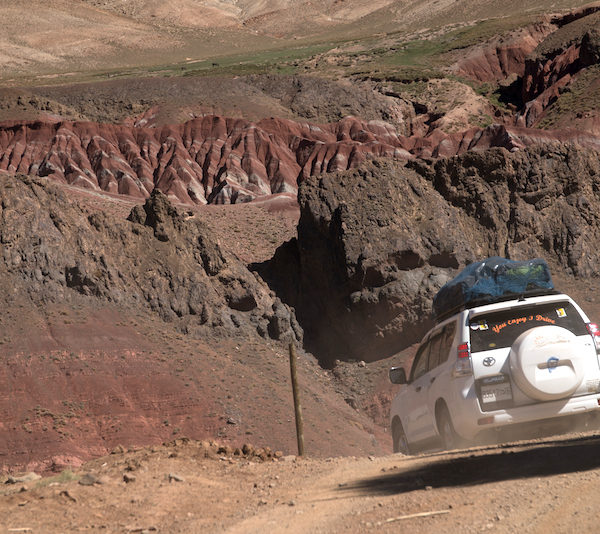 8.  We have great business partners!
Want to customize your trip by starting off with a language workshop?  How about rock climbing?  Henna lessons?  Perhaps a Marrakech city scavenger hunt with your kids?  We can arrange these and other opportunities for you.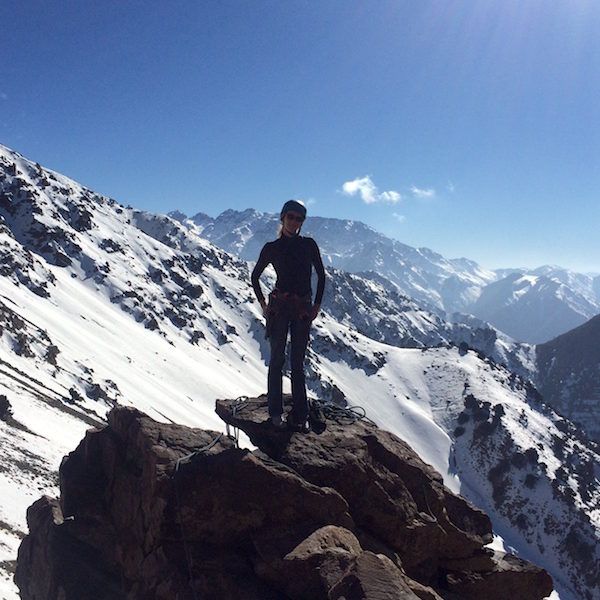 9.  We are on Trip Advisor
Find out what our guests say about us by checking out Trip Advisor.
10.  Our clients return transformed!
We provide wonderful experiences that bring recipients to reflect on their own identify and, as a result, be transformed in some way.  This occurs through meaningful connections between guests, hosts, and other local entities.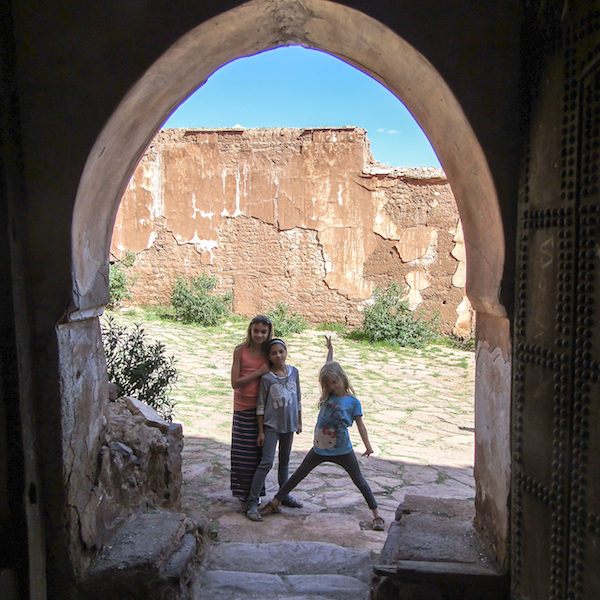 Contact us to join us for a tour!