Said Ahnana, has an eye for the artistic. He has a knack for honing in on disparate details that photograph beautifully. I think growing up in a nomadic culture has aided him well. I'm calling these latest photographs, Saharan Sand Art. The Sahara Desert is the world's largest desert and it spreads from the Atlantic Ocean to the Red Sea, about 1,200 miles. It covers over 3 million square miles, which is nearly as large as the United States. Countries falling within the Sahara include Algeria, Chad, Egypt, Mauritania, Mali, Morocco, Lybia, Niger, Sudan, and Tunisia. Although movies and books portray it differently, only around 20% of the earth's total desert area is covered by sand. The other areas are made up of mostly rocky landscapes, called hammada. In Morocco, we have multiple areas areas of sand dunes, the most famous being Erg Chebbi, followed by the lesser known dunes of Chegaga. Other pockets of sand dunes are found throughout the country, even along the Atlantic coast.
The wind is contantly busy whipping the sand into constantly changing, unending lines. Interestingly, the close ups below, shot by Said, are contrasted by an image of southern Morocco taken from space by NASA Expedition 40 Commander Steve Swanson. Swanson stated, "… the contrast between the sand and the water is spectacular from here."
According to my scant research, the sand patterns in the photo from space are made by Northerly Winds. The two perspectives of the wind's work across the same body of land, couldn't be more different.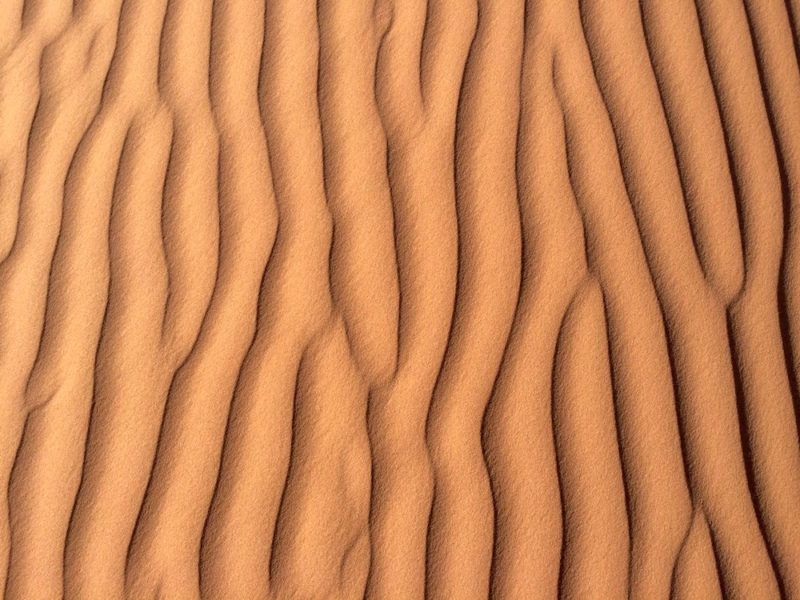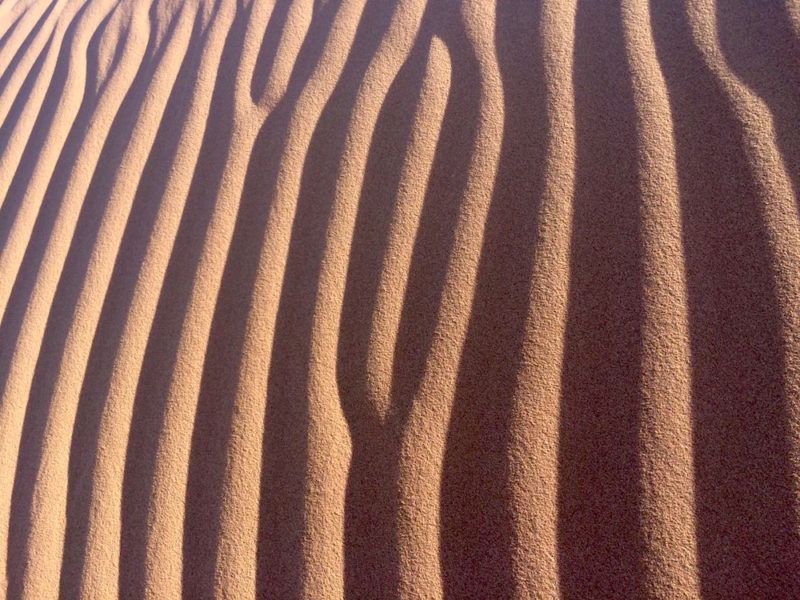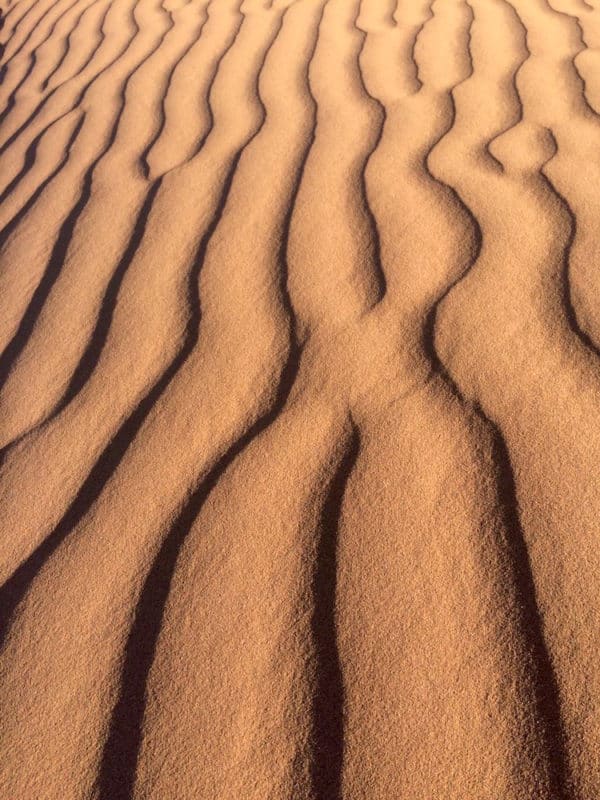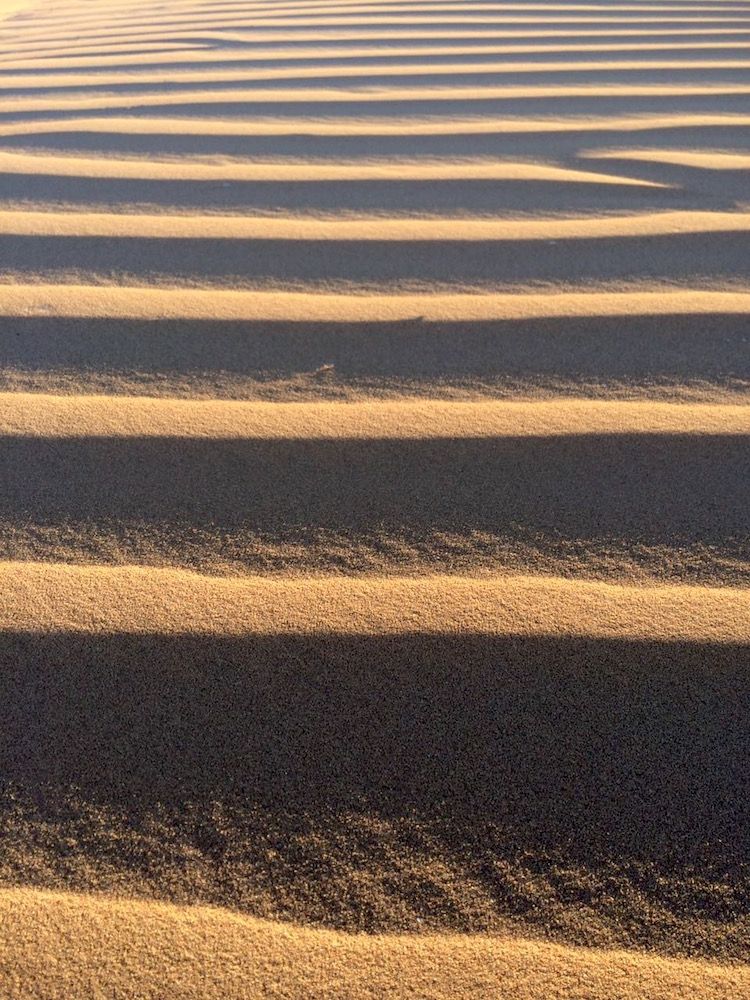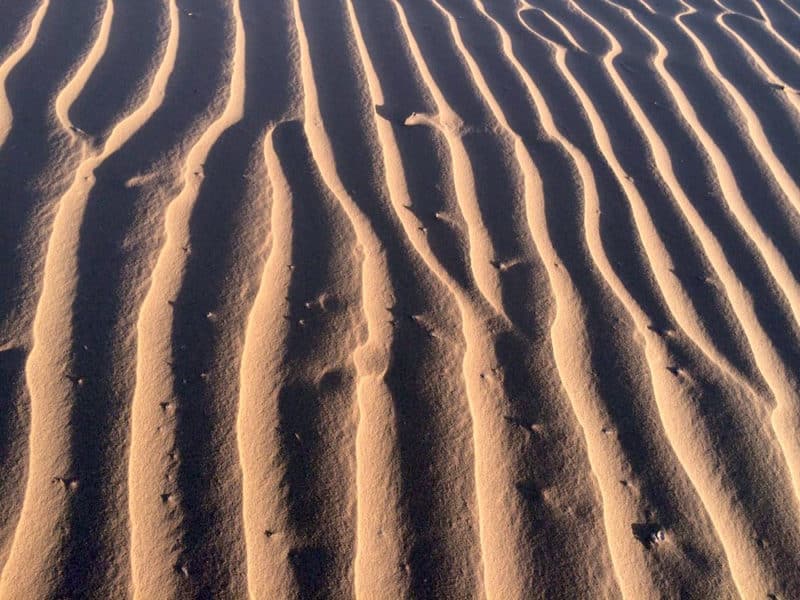 Are you a photographer?  An artist?  A lover of the desert?  Find out how you can photograph the Moroccan Sahara.  Contact us HERE.