This article was written in 2016 after Maria-Teresa Allaire traveled with us. Since that time she has chosen to reformat and rename her blog, but sent the article to us so that we wouldn't lose what she had to say about Ethical Tourism and Open Door's strong commitment to it. Without further adieu I turn it over to Maria-Teresa:
I want to preface this by saying that I will possibly offend some people with this article. It is not my intention to do so- there are many different styles of travel and people have various priorities.
No matter the type of trip we take, travel itself is an act meant to broaden our horizons. It is meant to open us up to something new, to peek behind the curtain of our daily lives and see how others live. This article is not meant to show our travel differences, but rather our similarities. We are all united by the same desires- to see the world. This article is merely meant to point out that we should perhaps think of how our travel dollars are being spent and the impact this has on the places we visit.

I consider myself a budget traveler. I'm not a student backpacker on a gap year, but I do still fly economy. I don't often stay in hostels anymore, I prefer to rent airbnb's or low-cost hotels. I'm willing to spend a bit more than the average 22 year old on a great meal or activity, but I'm not yet at the point where I can throw caution to the wind with my spending either.
The older I get and the more I travel, the more I care about my experience. I'm no longer simply content to be bused around impersonally with a bunch of strangers so I can pose in front of famous places for the right Instagram shot. I want to meet and get to know people in an up close and personal way.
I also care about where my money goes, I don't want my hard-earned dollars lining the pockets of people who harm the environment or people or animals (I already contribute negatively to this planet's carbon footprint with my excessive air travel). Add all this together inside my slim budget and it can be tough to cover all those bases. If you type any of these parameters into a search engine along with your destination, you're likely to get a host of obscure results full of descriptions that conjure images of happy locals showing travelers their favorite secret spots.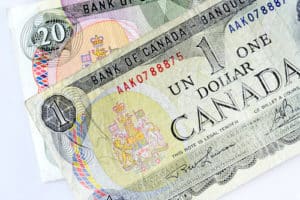 We hear terms like 'eco-tourism' and 'responsible travel' thrown around all the time. 'Green' resorts and tours are often thought of as upscale and expensive and out of reach for budget travelers. I've spoken about responsible tourism with many people and I often get the impression from them that because we're on the lower end of the dollar spectrum, that we don't make much of a difference. That our paltry contributions to such a huge industry don't make a big impact, so why should we care about a couple of dollars? We're the ones on the tiny budgets here, we need to save money, not spend it!

This first became very apparent to me when I arrived in Morocco. I was 3 months into a round-the-world trip and like most people who visit the country, I wanted to do a desert tour of the Sahara. I had done some preliminary research on available tours and was confused about some of the answers I had come up with. There was a wide range of prices supposedly offering the same experience, some so cheap I was wondering how they could cover the gas to get there and our food, while still managing to pay their staff.

Turns out, they can't. After talking to many locals and companies and people in general, we learned that many companies actually don't pay their drivers or guides. They make money through commission if you buy something at one of the shops they stop at on the way (hello, high-pressure rug sales!). The desert guides are often not paid a living wage and can work 20 hours a day. We didn't want to have any part of that. We decided then and there that we wouldn't be giving any of our money to companies that weren't fair to their workers or the places that they visit. If it cost us a tiny bit more, that would be fine, even if it meant cutting a few weeks off our trip. We'd rather be going home earlier than planned, with a clear conscience that our trip didn't contribute to the many problems that travel brings to the world.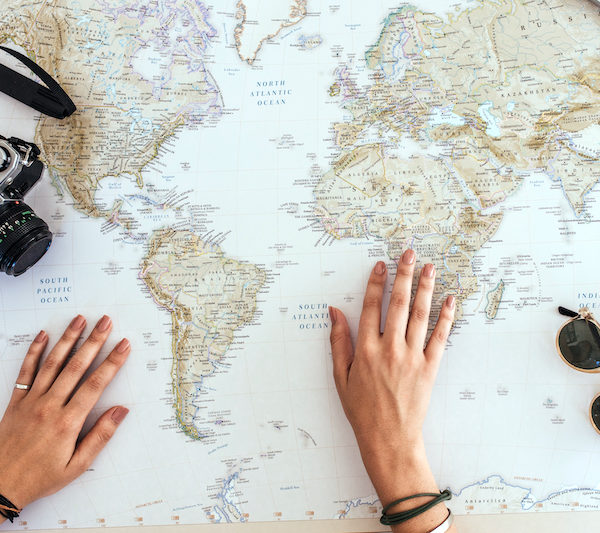 Think about this: Picture all the coolest travel photos you've seen from your friends online. How many of those came at the expense of others? Your friend Jon has that amazing photo of him feeding a bottle to a baby tiger and it's so cool, but you don't see the fact that these tigers (these endangered tigers, I might add) are ripped from their mothers, who are then usually drugged so tourists can have a photo op with them. You see your friends riding camels through the desert, but no one snaps a photo of the driver who may not be able to eat or keep a roof over his family's head because you didn't want to pay an extra few dollars for this tour so he could be compensated fairly. North Americans traveling to countries like Morocco (where the average wage is $8000 per year, much higher than many of the popular destinations Westerners often travel to) need to be aware of the massive chasm between our privilege.

North Americans traveling to countries like Morocco… need to be aware of the massive chasm between our privilege.
As budget travelers, we are often obsessed with always getting the best deal, the right price, of never feeling taken advantage of. When you travel frequently, you haggle for everything and sometimes you catch yourself arguing with a taxi driver because you know this isn't the best price you could get. Sometimes I stop and realize what I'm arguing over, it's often something ridiculous like twenty cents. That mentality, that need for the rock bottom price so we can walk away feeling like we've not been taken advantage of can bleed into big purchases like tours so easily.

I'm a fan of being alert and haggling and not being taken advantage of, but my whole point here is that there are places to be rigid about money and there are places not to be. If you are traveling from a first world country, chances are you can definitely afford to put a little extra time, effort and money towards finding an ethical, local tour. As travelers, even ones on a budget, we collectively have the power to demand more from the travel industry and it starts with choosing fair companies.

Over and over we heard stories of unscrupulous companies and the cycle of taking advantage of foreigners. There is a lack of transparency in a lot of the tourism industry in Morocco and it can become draining and discouraging trying to find the best company.
In the end, our clear choice was Open Doors Morocco. Their name had come up a few times during our search, and after a few e-mails with them, I was confident in our decision.
They offer custom tours and have a range of itineraries to serve anyone. The company was founded by an American woman, Nancy and Moroccan man native to the Sahara, Said. They are two of the genuinely nicest people I've ever met and have created something truly special. Nancy handles the correspondence and was great to work with. Before booking, she asked me questions about what I was looking for and made suggestions that she thought I'd like so we arrived at a tour itinerary that I'd love. They offer a wide variety of options to suit almost every budget.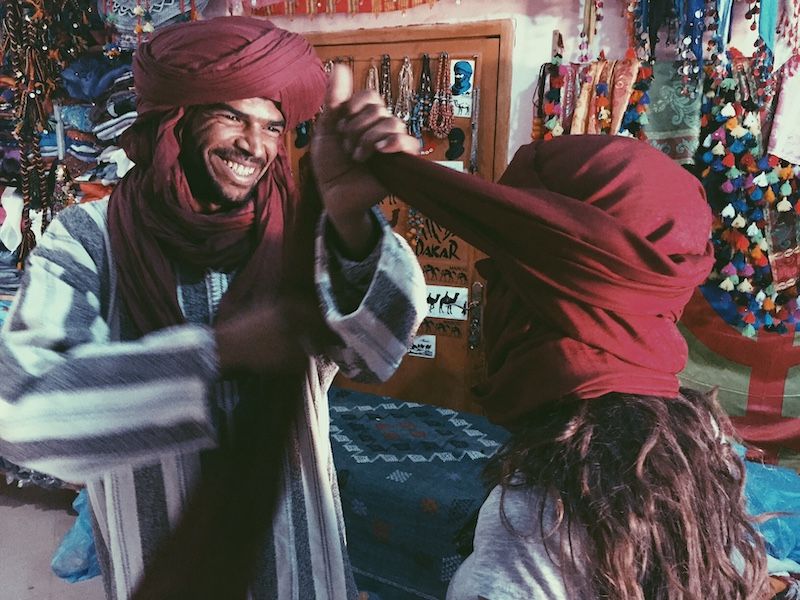 In addition to offering amazing service and being equitable to their employees, they also believe heavily in community development. Not only do they use locally-owned restaurants, stores and accommodations whenever possible, they also donate a portion of every tour to a person in need in the community. Said, the co-founder, goes into the various villages and speaks with people to find out what is needed and who needs help. On a recent tour, ODM not only arranged for the client to visit an area that is not often explored on tourist routes, but allowed for multiple stops to photograph certain plants and a visit to the family that received a new roof for their home as a result of their tour.

Said, the co-founder, goes into the various villages and speaks with people to find out what is needed and who needs help.
They went above and beyond several times, before and after our tour. In the days prior to our journey, Andrew and I were quite sick in a neighbouring city and I told Nancy about it during a confirmation e-mail exchange. She helped us sort out medication from afar and checked in on us the next day. The day after our tour, Said drove us to do an errand before our flight, worried we wouldn't find it on our own. You're not going to get that service from a standard tour and most importantly, it didn't feel like service. It felt a friend who genuinely wanted to check in on us.

In the end, our tour ended up costing a couple hundred more dollars than the rock bottom prices I found during our initial search. And what did we get for our extra money (which in the grand scheme of things, even to a budget traveler, is nothing. I sometimes spend a couple hundred a day without blinking)?
We got personal service from a local, trustworthy person who didn't shuttle us around to his uncle's shop and pressure us to buy things. We got to spend our time in a spacious vehicle instead of being stuffed like sardines on a tour bus. We were driven by a safe driver who wasn't driving us through steep mountain passes enraged by the fact that he wasn't getting paid. We got to spend our night under the stars with warm and welcoming people, who weren't getting taken advantage of. We spent days driving through exquisite scenery, laughing and talking and learning about the culture from a friendly and personable local. We got to go home with the knowledge that not only did we have a fabulous time, but that our trip didn't take anything from the very place that we visited. It was mutually beneficial, something that is so rare in the travel world.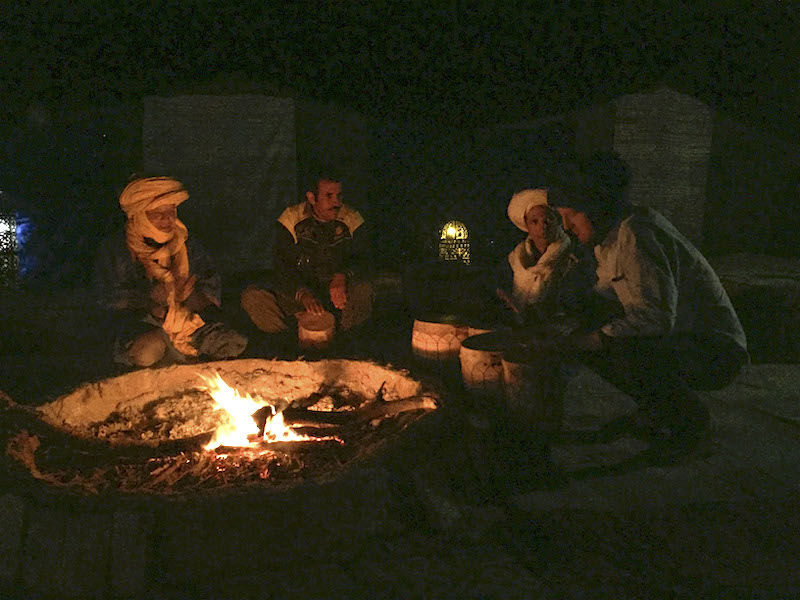 There is an element of all tours that can often feel wholly inauthentic. We go on tours because we want to experience a new part of the world, we want to see something beautiful and meet new people and see how they live. This can be accomplished on almost any tour, but there is a voyeuristic seediness that often creeps into tours that go through impoverished areas. We had felt it before and we didn't feel it at all on this tour. I'm sure some would argue an authentic experience can't be had if you're paying for it, but I disagree. Of course we should pay for it, this man drove us across the country and navigated a thousand kilometers of rough terrain and planned a fun but manageable itinerary that took our personal tastes into account and kept us safe and gave us an insider peek into his world. But that didn't negate the overall feeling that this was more than a transaction. By the end of our tour, we felt like we had made some new friends who genuinely wanted to show us their part of the world. We felt like they changed us, and we changed them. And that's something you can't put a price on.